Warehouse Netting
Warehouse Netting is a popular system, frequently recommended by Health and Safety Professionals to minimise the likelihood of falling items and pallets in and around working areas.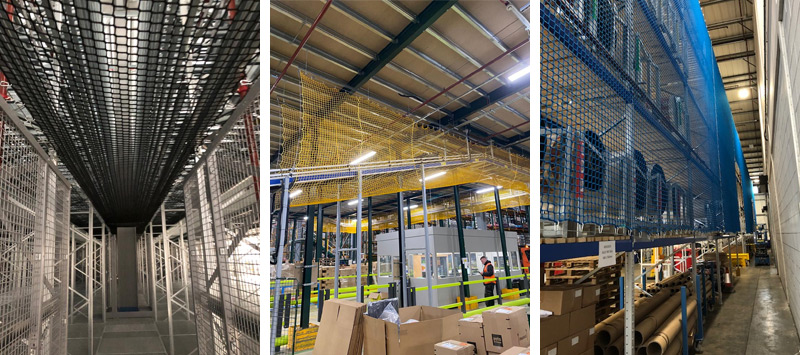 Warehouse Netting is a straightforward and cost effective solution and can be implemented in many areas of the warehouse.
Our Safety Netting system comprises of a Polypropylene mesh which is installed, using a grid system and can be attached to:
the back of racking
the back of shelving
around handrails
up and along staircases
around dock doors
encircling conveyors
Warehouse Netting comes in a range of sizes , colours and gauges and is all made to measure, including all of the required fixings.
We offer a supply or installation option for netting, depending on your requirement and are happy to come to site or to discuss requirements over the telephone.
Please contact our office on 01925 812817 or e-mail us at info@rackandshelflabels.co.uk so that we can discuss your requirements and provide you with a quotation.
Need A Quote?
Get In Touch Today